Find Your Nearest Location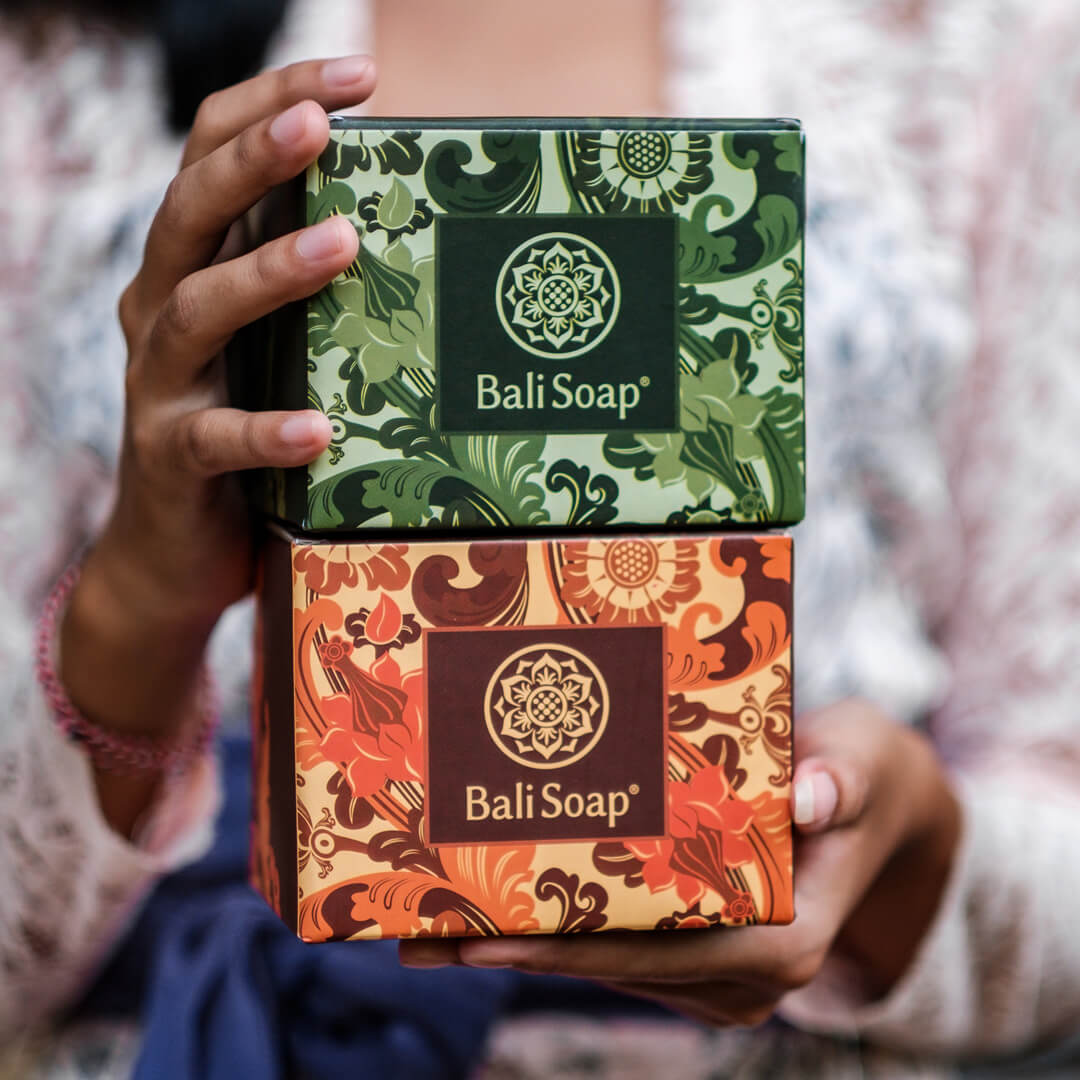 Where Nature And Culture Meet
Bali Soap is a proud natural soap and skincare brand from Bali, Indonesia. Our paradise island is home to abundant natural resources and fresh ingredients. Influenced by Balinese holistic culture and natural way of living, we've been making planet-friendly soaps and body care products by hand since 2005, using plant-based materials that are locally and ethically sourced from the Indonesian archipelago.
Bali Soap was born out of mutual respect and a shared commitment to creating an honest, ethical and authentic skincare brand that's great for both our skin and our planet. We want people to feel comfortable and beautiful in their skin—naturally, conscientiously, and mindfully.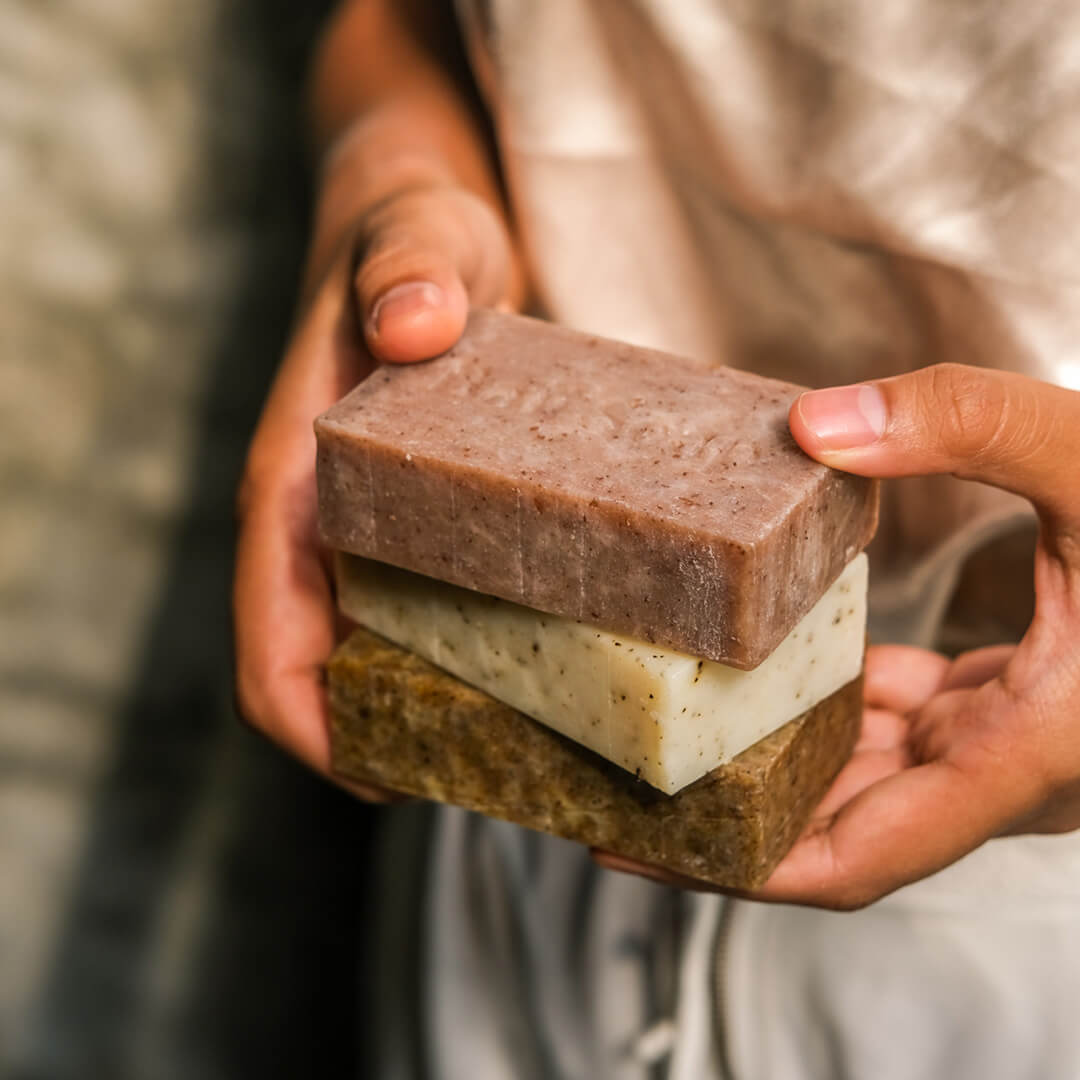 COLD-PROCESSED METHOD FOR HIGH-QUALITY BAR SOAPS
What does the "cold-processed method" really mean? In short, the cold process method refers to a soap-making process that combines oils and lye (sodium hydroxide) using no heat. Yes, that's right, there is no cooking process, heat chambers, or fire required. Why oil and lye? Well, oil contains fatty acid, which is a natural moisturizer. When mixed with lye, a chemical reaction happens and forms soap! After mixing the two, we pour the mixture into molds to cure – it takes around 14 days to become solid soap bars.
It may sound like a very time-consuming process, and there are many ways to create soaps, but this method, in our opinion, produces the best quality (great things take time!). Nature has so much to offer, and it has lots of great benefits for our skin that, unfortunately, they can be lost through the heating process in the hot-process method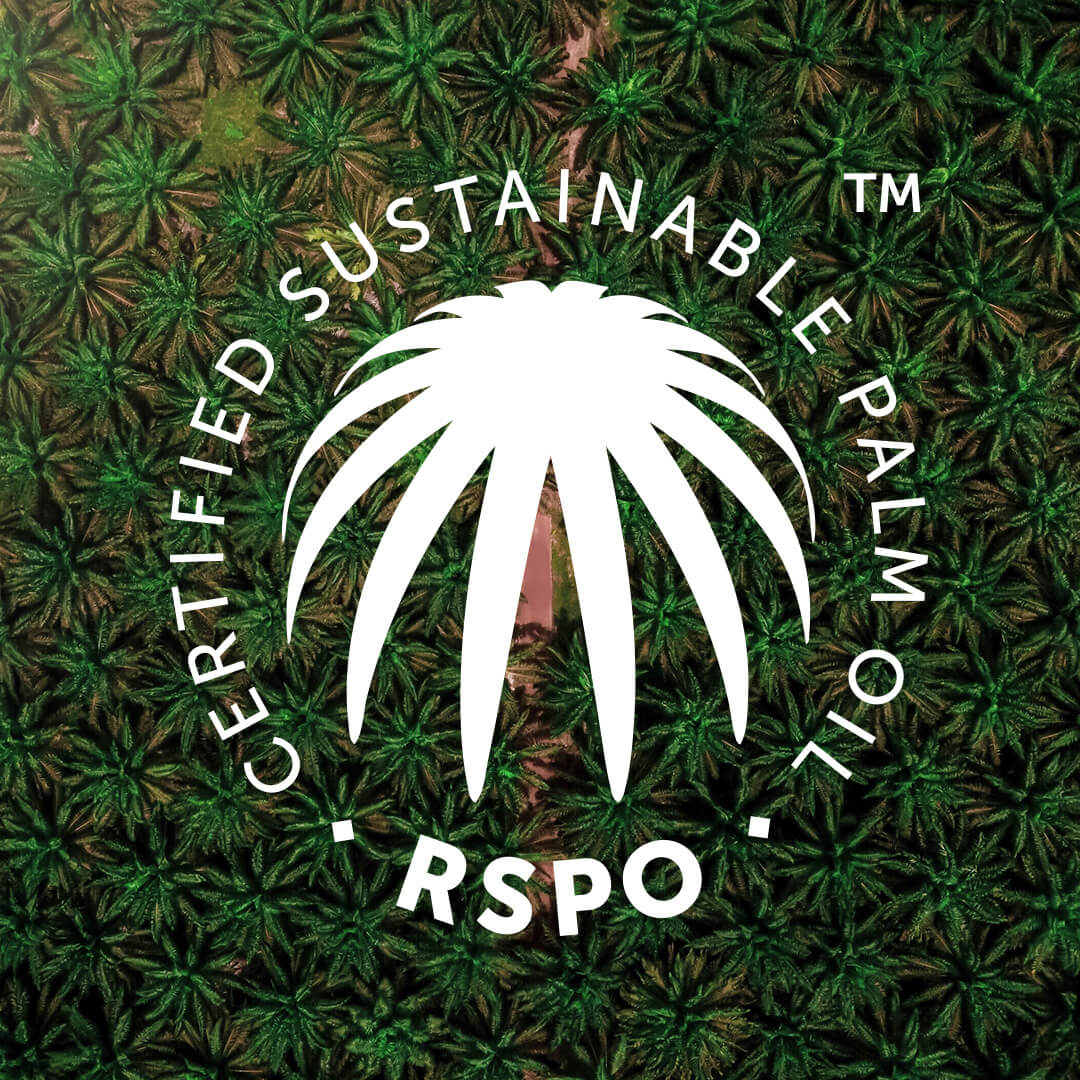 SUSTAINABLE PALM OIL
IS AN OPTION
Responsible palm oil protects, restores and connects landscapes; and benefits both people and nature. Palm oil is the world's most produced, consumed and traded vegetable oil because it is a very efficient crop and used in everything from margarine to lipsticks, biscuits to candles, chocolate to soap. It uses minimal resources to grow, grows quickly therefore has a quick production time, and is relatively easy to harvest.
In many places in the world the irresponsible chain of palm oil production, trade and consumption, and use leads to the destruction of local rainforests, wildlife loss and impacts the rights of local communities. And increasing global demand threatens more of the same.
Giving Some Hope and Care.
Bali, being one of the most popular tropical destinations in the world with its beautiful nature and rich culture, has also a longstanding water crisis that has been going on for decades. Aside from the low level of rainfall that made the mountain springs dried up, the fast-growing mass tourism business that are mostly focused in densely populated south of Bali has also been the major factor that is…
Extending Our Family to Amed .
The two trips we did to Bunutan village in Amed really left a deep impression in our hearts. The hospitality, the genuine smiles and the happy faces of the children let us truly see the resilience of these villagers albeit their less than ideal living conditions. Bunutan is a village of 5,000 people, located in the beautiful picturesque in the northeastern part of Bali, Amed which is surrounded with …
A Collective Solidarity to The Bunutan Villagers.
Along with our partners at Peduli Alam Foundation and the local NGO, Team Action Amed Foundation, we joined their weekly donation giveaway to Bunutan villagers in Amed back in May and July 2021. Amed is a well-known tourist destination in Karangasem District, Bangli Regency, about 82km or 2.5 hour-drive from the airport. It is adorned with black sand beaches, …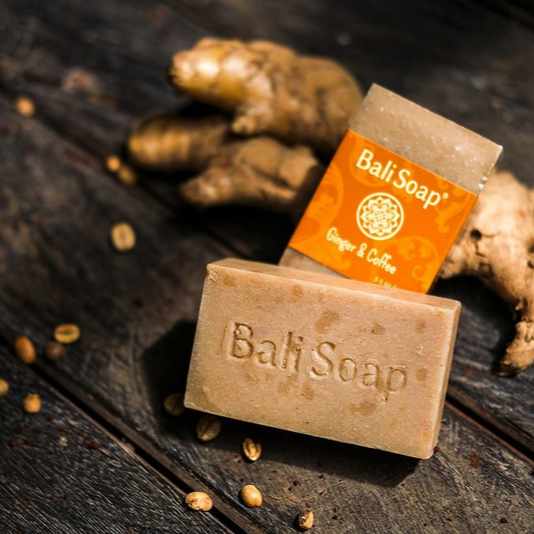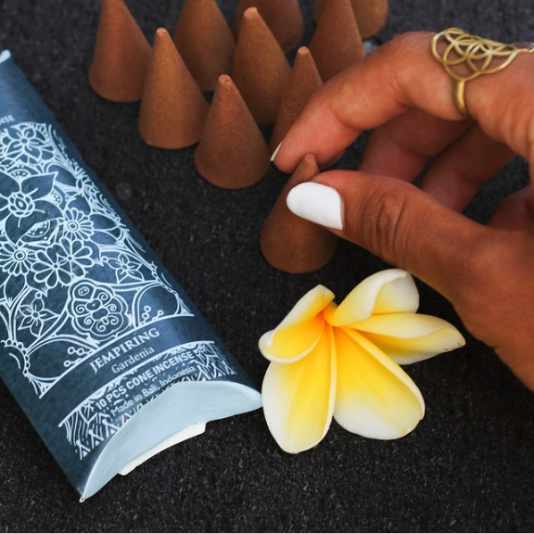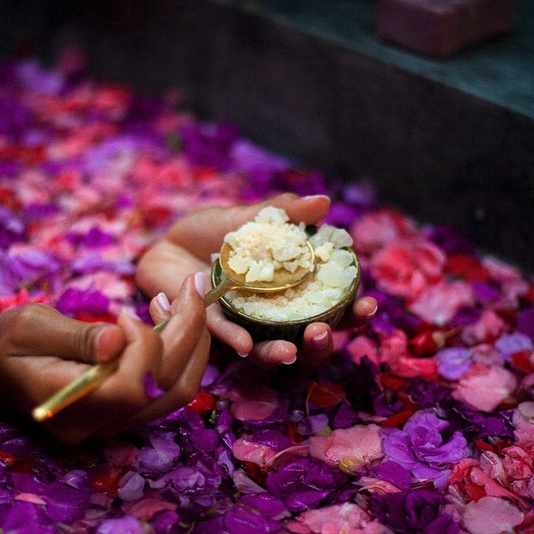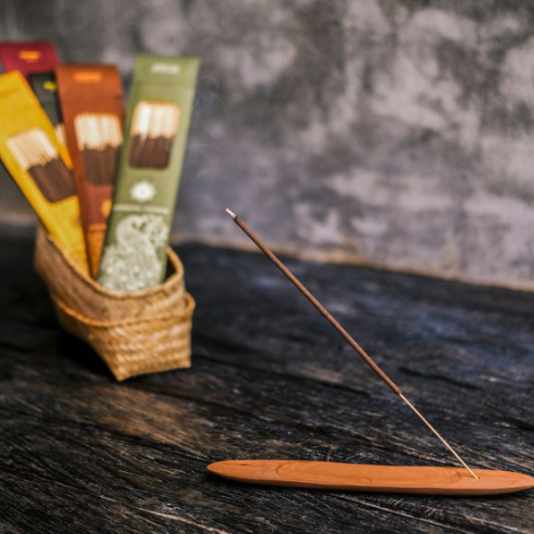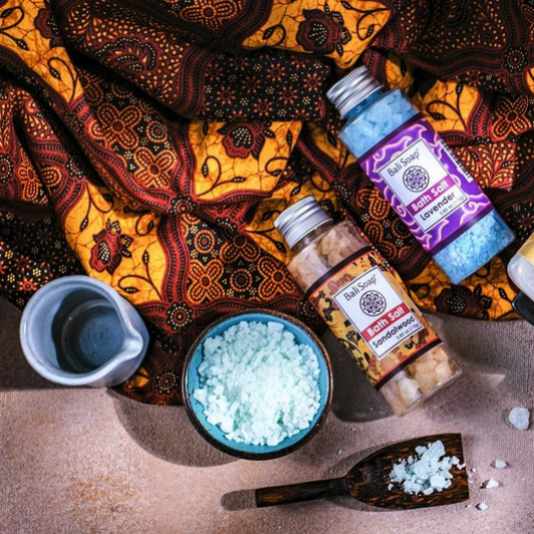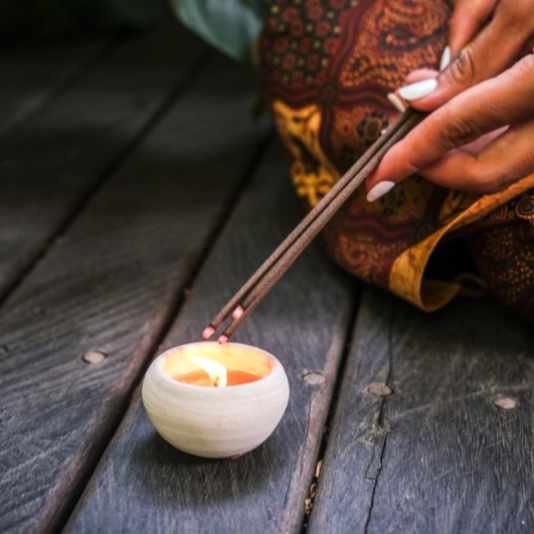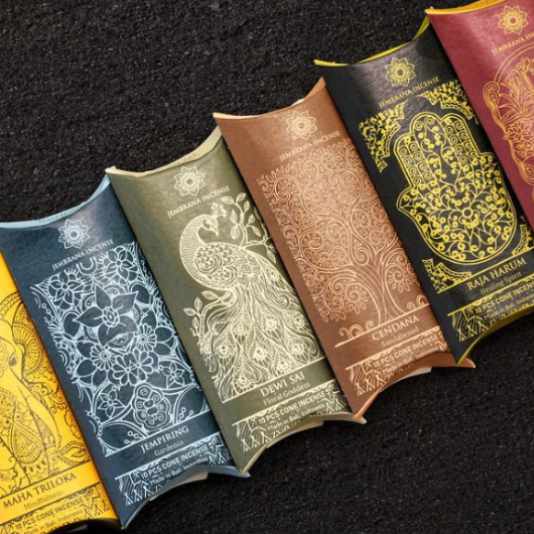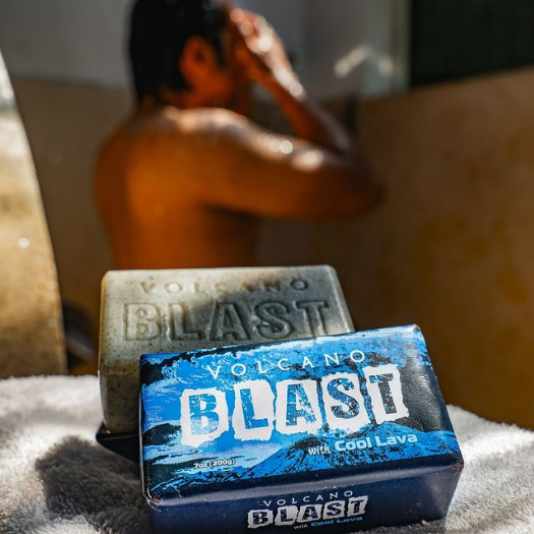 JOIN BALI SOAP GLOBAL COMMUNITY